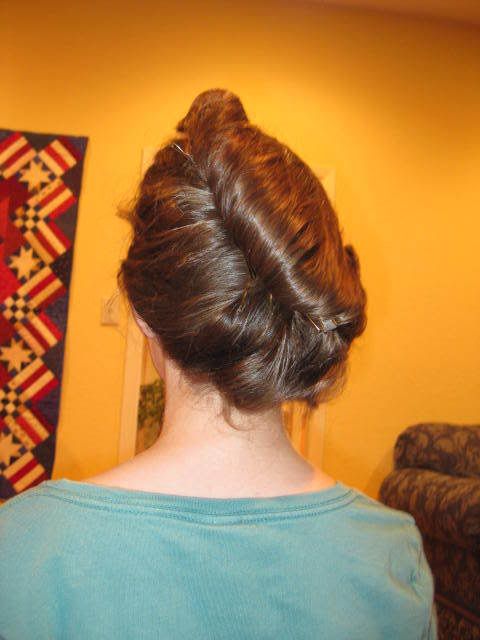 This is Drama Girl's hair. I didn't do it, the hair stylists for her play did. It's gorgeous. In fact, she's gorgeous. When did all this happen?

It wasn't so long ago that I was the one doing the talking; "Yeah, sure, try out for the school play." But tonight I did the listening. To her dead-on performance and hilarious Russian accent. I listened to the applause. I listened while the woman behind me, someone I've never seen before in my life, told her friend "I love that girl! She's so great! She's so funny! I love everything she does!"

When did she stop being just mine and start belonging to other people? How can someone who doesn't know me, know her?

I waited while she took her last bow and then ran off stage with the rest of the cast. Not to me. She didn't run to me.

She ran to a boy. Who gave her red roses.

Congratulations on another great opening night Drama Girl. I'll always be here for you. In the wings.