It's "Wordful Wednesday" again, brought to us by Angie at
7 Clown Circus
.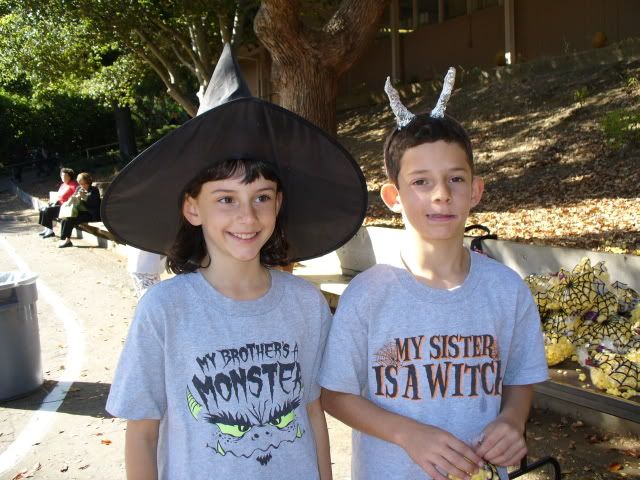 Can you tell I let my kids pick out their own costumes? This was back when they were 8 years old, and as you can see, she is a witch, and he is a monster, so the shirts aren't really derogatory. I like the horns Jungle Boy made from some foil and one of his sister's headbands.
I don't think these costumes will go down in our family history as the most creative, but they make me smile. Wait till you see what they've cooked up this year.
Don't forget! This friday I'm hosting "Finished for Friday!" Show us your jack-o-lanterns, homemade costumes, candy-wrapper art, whatever. You can also link up to a post about a book you've finished. I can't wait to come visit you!