This is a little stitchery sampler I worked on while I was stuck in my hip-torture machine for a few weeks. It's about 14" by 17" and you can get the pattern or kit here.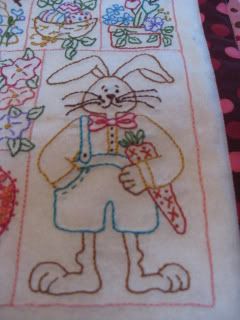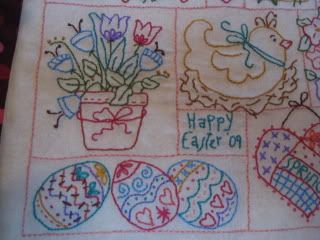 I also read a few books, including The Lord of the Rings. I read the whole thing every few years. Now I'm reading a book on parenting teens. Scary stuff. I miss those preschool years!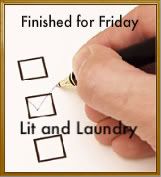 Finish anything up this week? Add your link to the Mr. Linky below, and feel free to grab my button from my sidebar. Any type of finish "counts." Thanks for joining in!