Here is my finished July 4th cross stitch. I couldn't find a perfect star button so I settled for a tiny flower. Works for me. And I finally found a use for a little red chair that has been sitting on a bookshelf. I have no idea where it came from.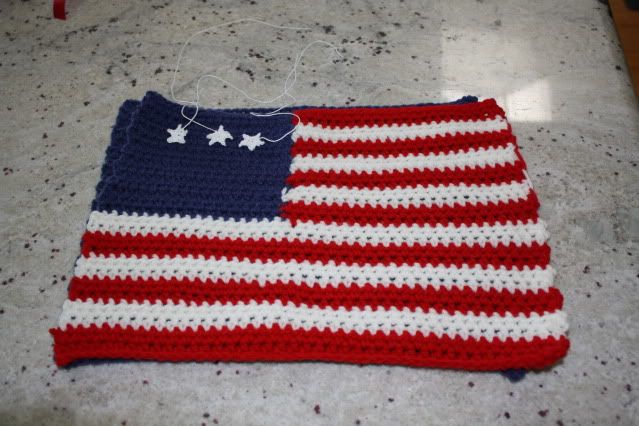 Today I hope to finish crocheting 18 tiny stars for this little flag pillow. They're a bit fiddly, but they turn out cute.
I'm still working on my big patriotic quilt. Not sure it will get done in time for the 4th, but I'm enjoying the process.
Needlework Tuesday is hosted by Heather at
Books and Quilts
.