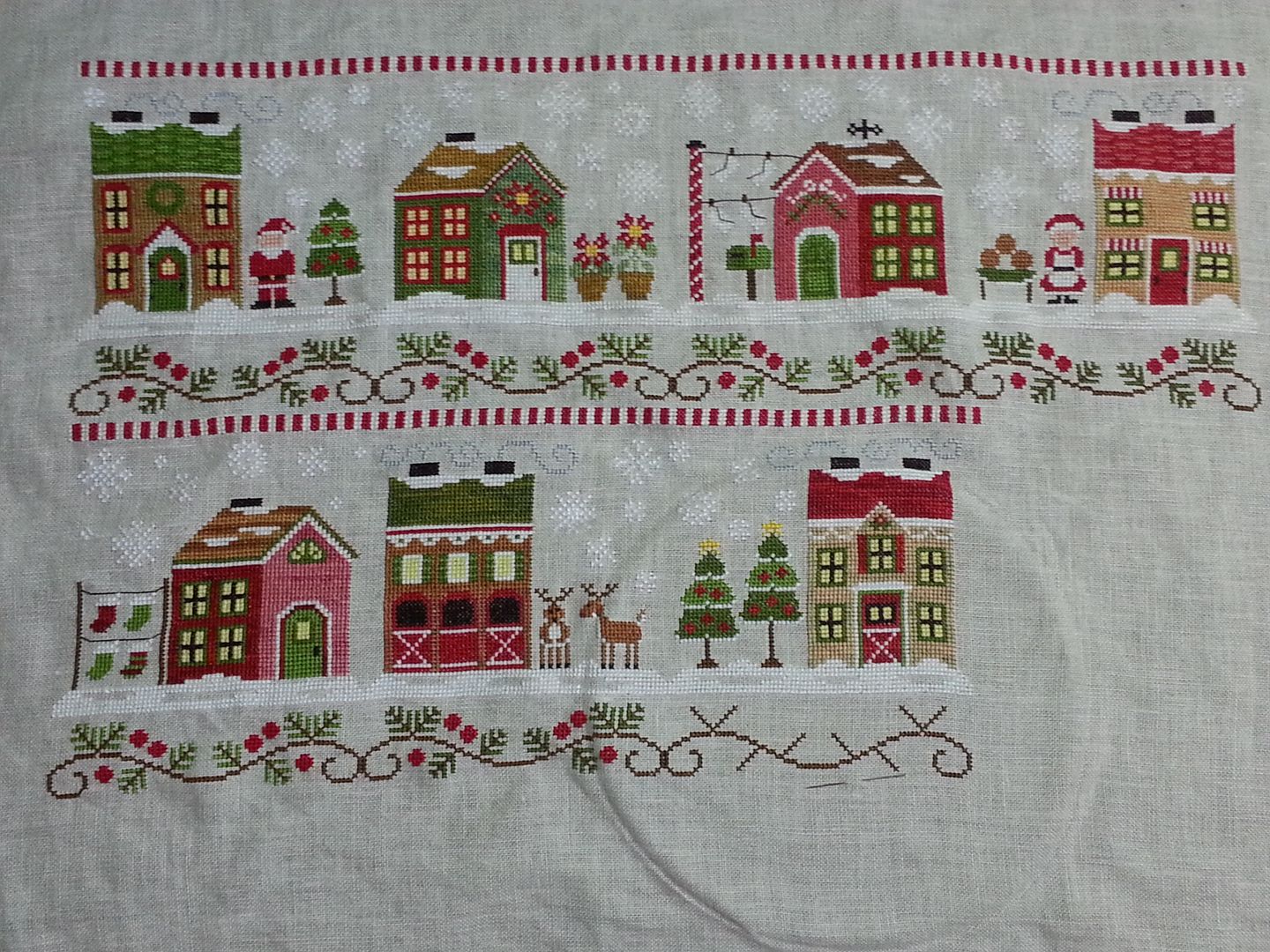 Here is the latest progress on my little village. I still need to finish the boughs along the bottom of the last house. I was hoping to have it done by the end of September but as usual, life gets in the way. Still hoping to have all 12 houses done in November so I have time to get it framed before Christmas.
I'm loving this piece more and more as it comes together.
The patterns are by
Country Cottage Needleworks
You can see the whole village there. You can purchase the patterns and specialty threads from
123 Stitch
. There's also a facebook group of people who are all working on this one. It's fun to see the different background fabrics everyone's chosen.