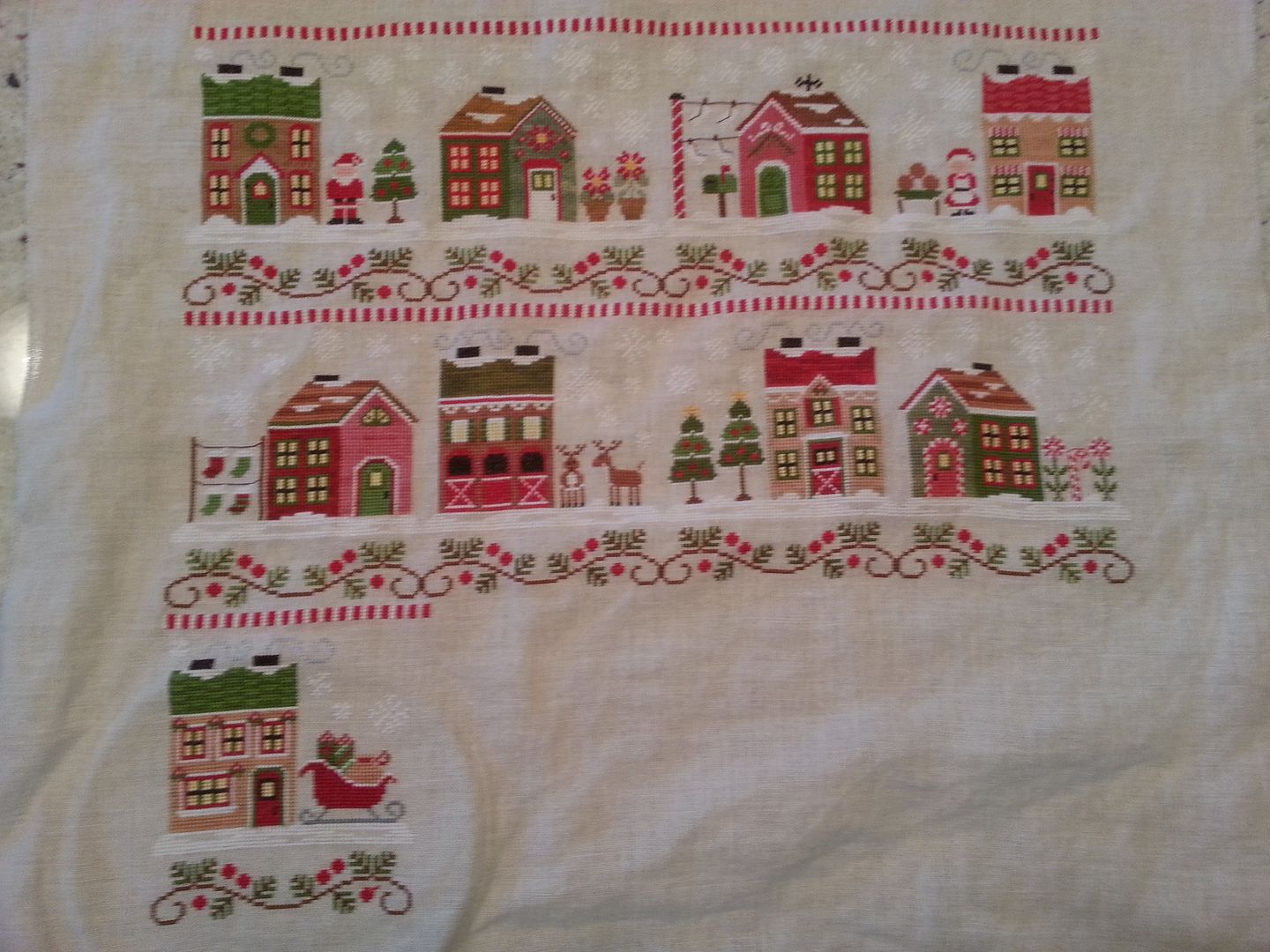 Just three more little houses to go in Santa's Village. I'm feeling the pressure to get this done so I can get it to a frame shop and get it on the wall before Christmas. Only about 10 more weeks! It's going to fly by. The Christmas Tree lot down the street is already setting up. No trees yet, but they're getting ready. I've ordered my amaryllis bulbs so they'll bloom indoors in time for Christmas. Drama Girl is talking about putting together a steampunk outfit to wear to the Dickens fair in San Francisco. Not sure what's going to be involved with that.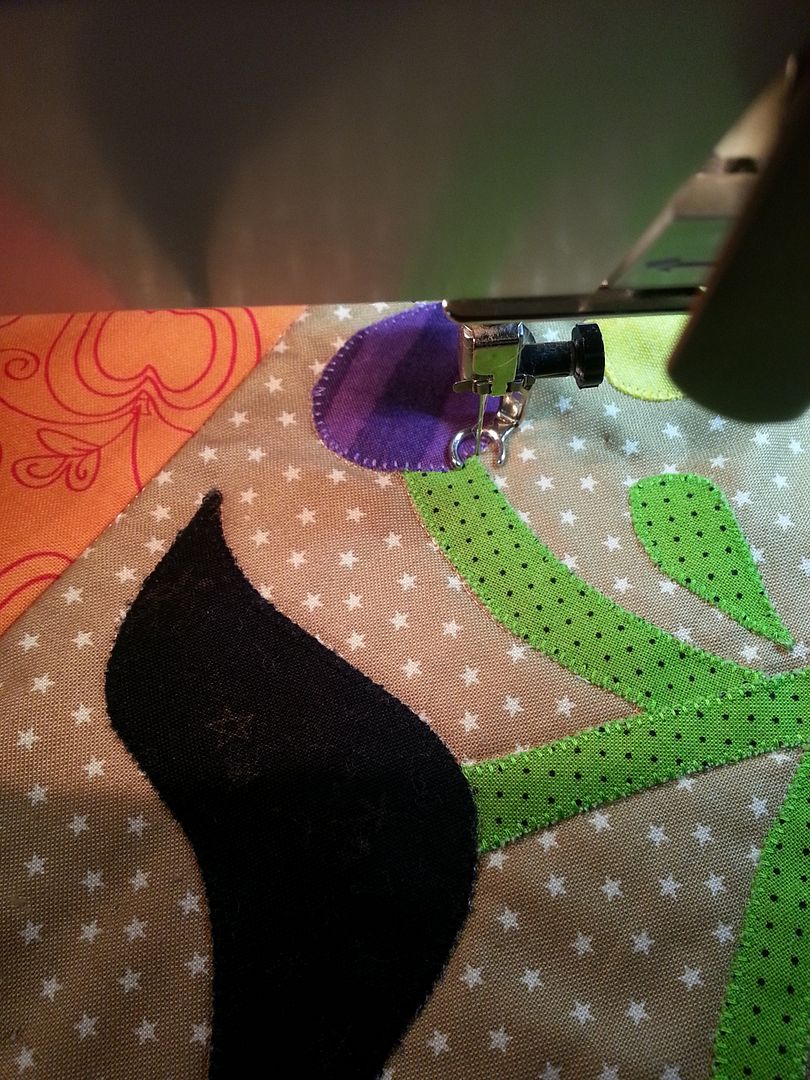 I'm still working on my Jack-o-lantern quilt. All the applique is done and now I'm stitching in the ditch. I'm very slow at it. I think the background quilting will be very simple.
I found this great project on Pinterest - just put some soil in an open pumpkin and watch the seeds sprout. Very cute, isn't it? What they failed to mention is just how mushy the bottom gets. Yikes. This will not be fun to move. The kids want me to plant it in the ground but I think after a brief display on the porch I'm going to dump it. Sorry Pinterest (and kids).
I'm enjoying the Halloween season. I realized that after lunch I was sitting in my living room, which is all decorated for Halloween, with a big black cat named Dumbledore on my lap, reading Harry Potter. It was a nice moment before I have to get back to reality. I have all the Harry Potter books on my Kindle so I can just dip in once in a while for some light reading.
Drama Girl is going to a special showing of the play "Dracula" on Thursday night. It's a great book and she has bet me a batch of cookies that she can read it before then. She started last night. We'll see if she gets through it. I read it a few weeks ago. If you've only seen the movies and not read the book you're really missing the story. I think none of the movies really gets close.
Linking up today with Heather at
Books and Quilts
.