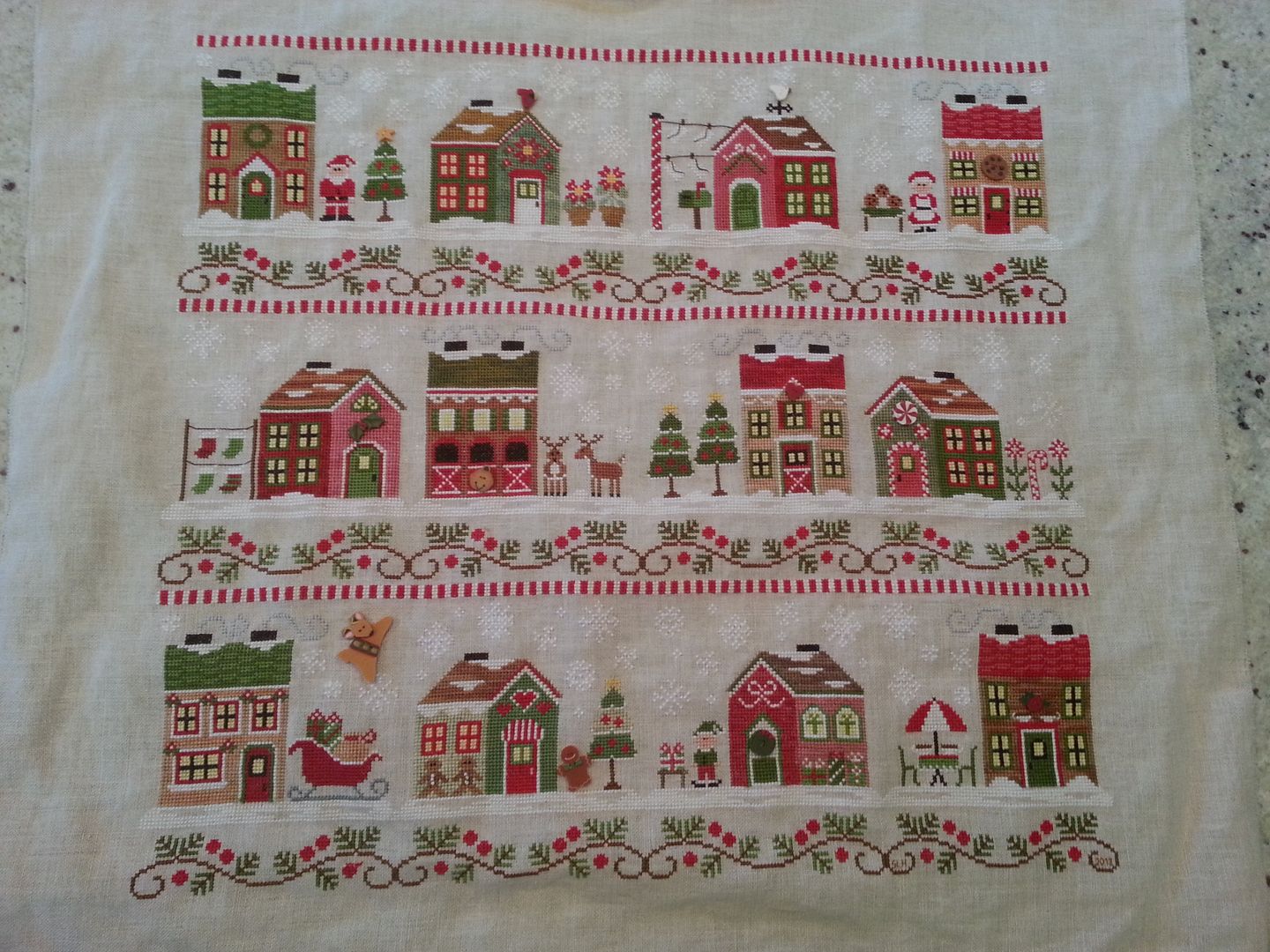 I started this project one year ago. Every month a new pattern came in the mail. I fell behind, I worked hard and caught up. I worked ahead a little while I waited for the final pattern to arrive. Today, finally, I put the last stitch in and attached all the buttons. Just a little bit of gentle pressing and this will go off to the framers.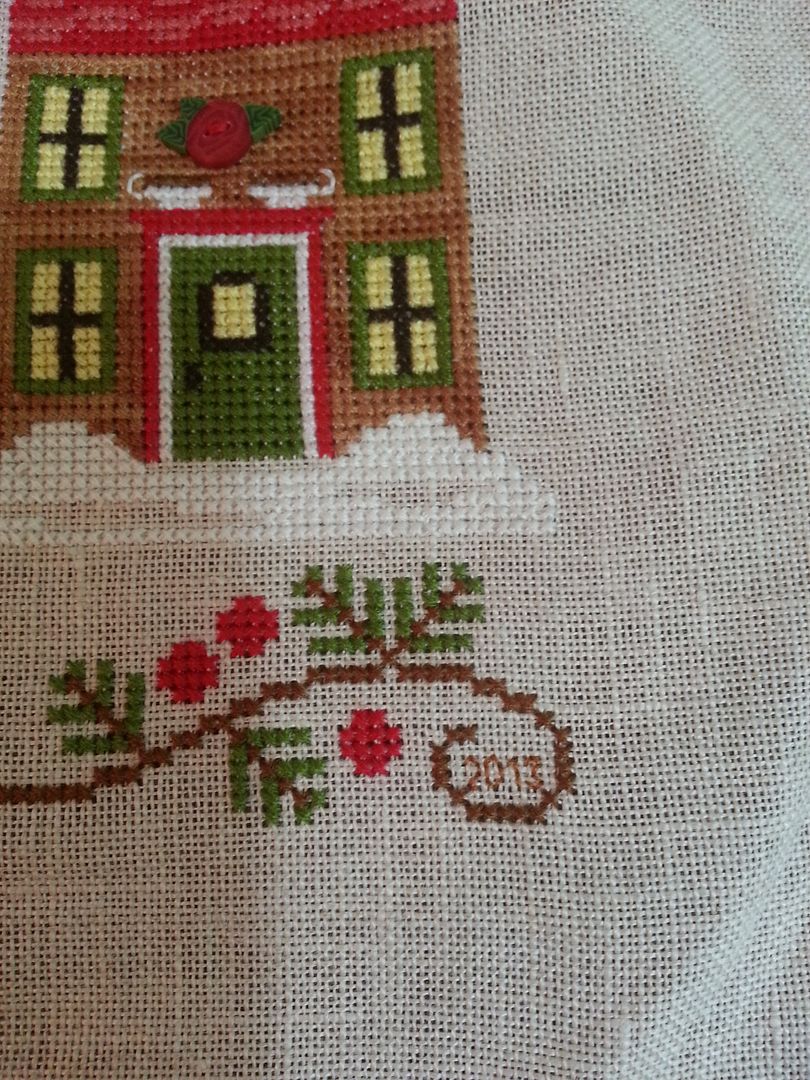 I put my initials in one little swirl and the year in another.
I am so happy this is all finished. It took countless hours. Every stitch was made while looking through a magnifier. It's such a relief to be done with all of that kind of concentration. I am ready to work on some other types of things now.
Can't wait to get this framed and up in time for this Christmas season. Happy happy day.
Linking up with
Heather
for Needlework Tuesday.