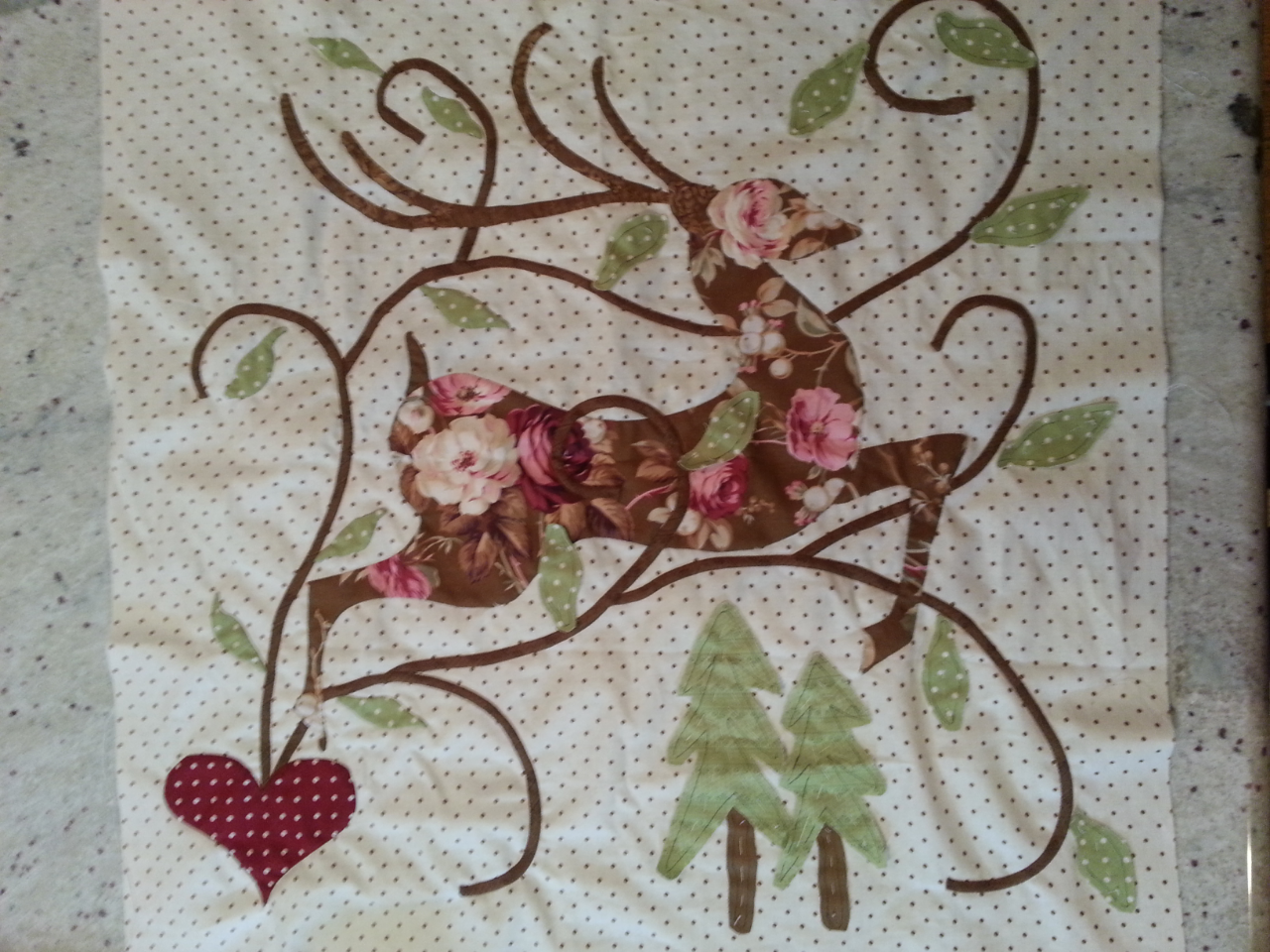 I'm still spending time on some top-secret projects, but when I get a chance, I spend a little time on this. Now the antlers look more like antlers and all that's left are the trees and some of the leaves. Maybe I'll get this done for this Christmas! I hope so. There are a couple of borders and then the quilting to do. Fingers crossed.
I've been enjoying this voyage into needleturn applique. I haven't tried it in a long time and I can see why so many people love it. Not sure I'll always use it in the future, but I feel like it's something I have in my repertoire now.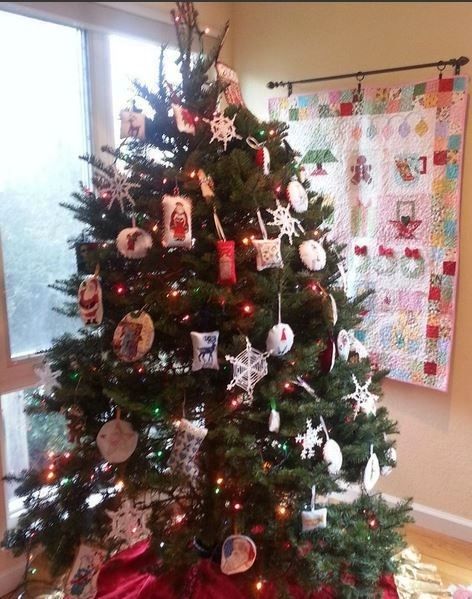 Our tree this year is all cross-stitch ornaments and crochet snowflakes that I've made. A lot of them have the year and one of the kids' names embroidered on the back. When they each leave to start their own Christmas traditions they'll have a few ornaments to take with them. I'll have to make some more for myself to refill my tree! That's something to look forward to actually. I'm trying to find every positive angle to the kids growing up and leaving the nest.
Linking up today with
Freshly Pieced
and
Sew Fresh Quilts
.