Lots of running around here lately. But I've had the chance to put the final stitches in two little projects.


This was a free pattern on
Glory Bee
. I think I'm going to find a small frame for it. It also needs a small star button on the blue of the flag. Time to search through my giant button jar. Of course, after I spill out all million buttons and go through them I wont find exactly what I need so I'll have to go to the store and buy more buttons. This is how these collections get out of control.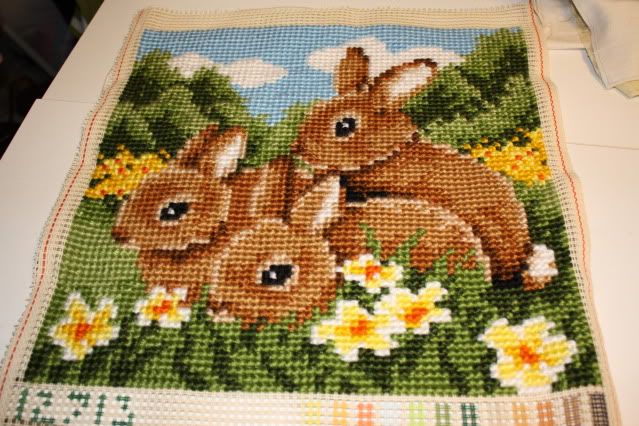 I also finished my bunnies. I think they're pretty sweet. Still deciding on a backing color for this one. Possibly light blue? I'm thinking I'll put some piping around it too. I'm lucky my family puts up with my cuteness addiction. This was a lot of fun to do.
Needlework Tuesday is hosted by Heather at
Books and Quilts
.