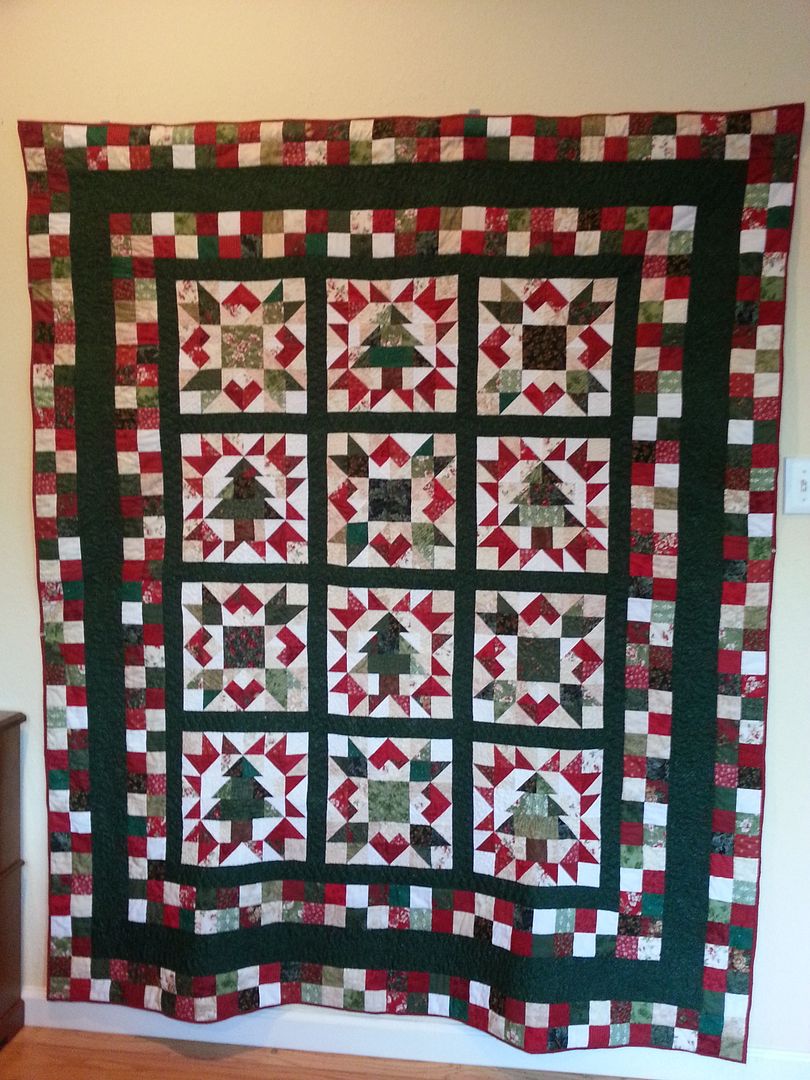 Here is the Christmas quilt I finished a few months ago. It's from an old Fons and Porter pattern. I'm thrilled to finally have it done.
I did a lot of quilting on each block, after I stitched in the ditch in every seam. I think I might need to add some more quilting to the borders to help it hang a little straighter.
Looking at the quilts that are all over Instagram these days, these colors seem very old-fashioned now. I guess I will always be a really traditional quilter. Give this one 20 years and it will be back in style.
The season is in full swing and I'm busy with lots of top-secret projects. My reindeer applique is also coming along. I have a few more Christmas finishes to share as the month progresses.
Now I'm off to work on some Christmas cards. Have a great weekend!