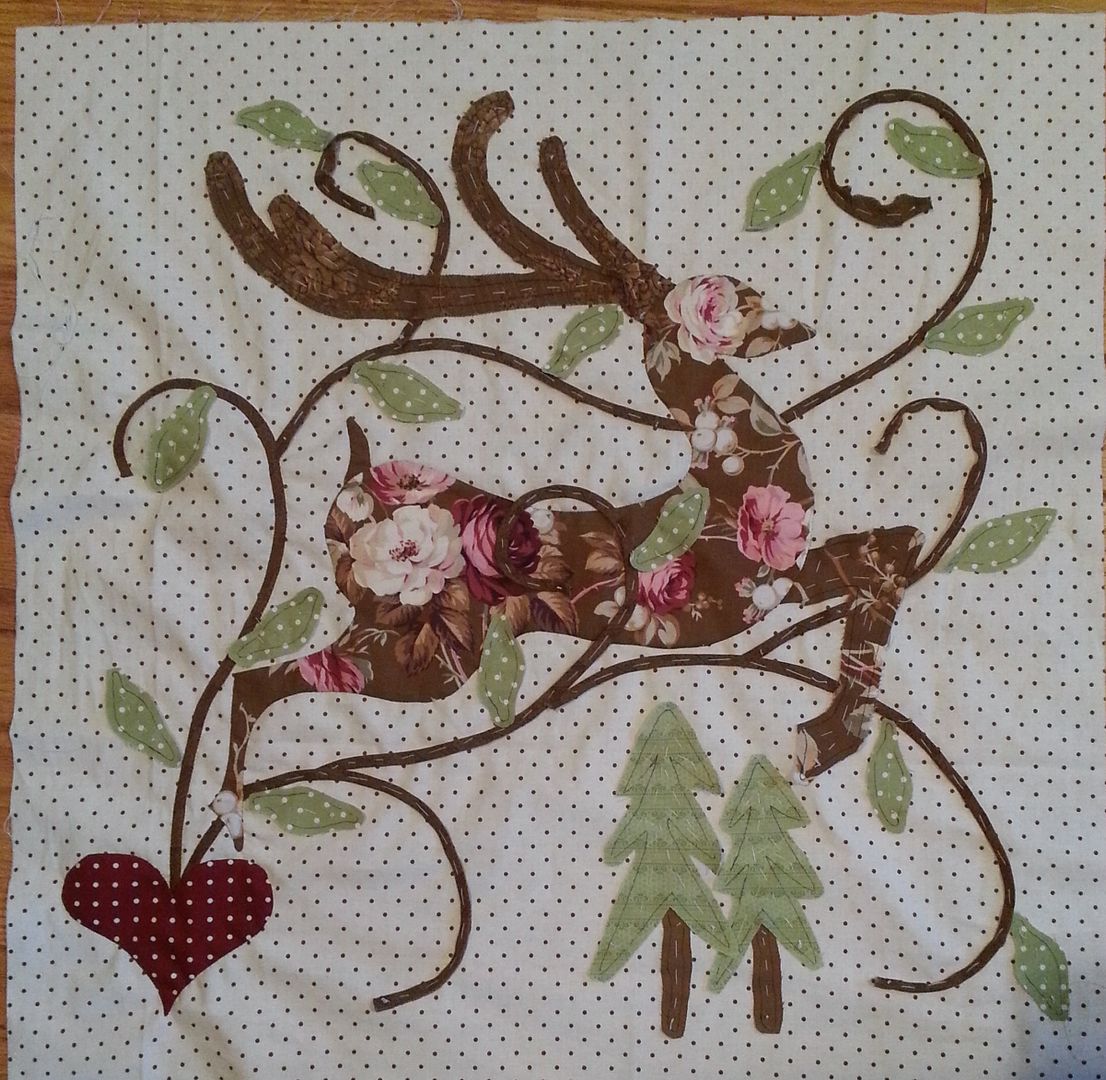 I've been working on my reindeer applique today. It's been a busy few days with Thanksgiving and family events. I hope to get a lot more done on this during the coming week. I love how the layout is coming along so far. After I get this layer stitched down there will be a layer of falling snow and snow on the trees, which I think I might do with wool. Then after quilting there are a lot of buttons and bells to add.
Wasabi Girl took a class with me yesterday and we made good progress on some tuffets. It was a lot of fun and I'll have pictures of those when we finish them up next week.
Linking up today with Kathy for Slow Stitching Sunday.