It's the final few weeks of school and I'm spinning around as much as the first few weeks. So many performances and things to prepare for and attend. Today I will hardly have a chance to sit down and I'm just not sure how or when dinner is going to happen.

Through all the trips and rehearsals, I've brought along a project or two to fill the empty moments. Some people play Angry Birds, I stitch. Just simple things this week;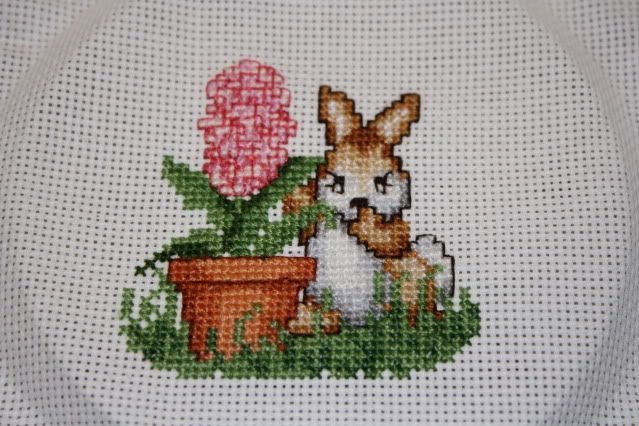 I got this little bunny done. Not quite in time for Easter, but I'll make it into a little something for next Easter. Cute free pattern from
Ellen Maurer-Stroh.
This next piece isn't finished yet, but it's very gratifying to work on because the stitches are huge and it's going quickly. Apparently I like bunnies.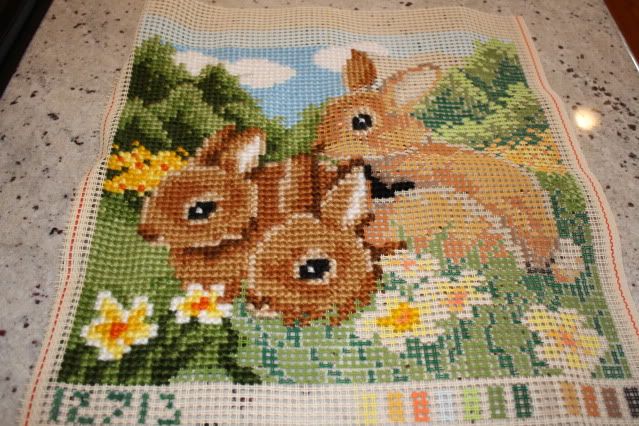 It's a kit from Vervaco, which is a company in Belgium. You can find these online at some shops and on eBay. I also do this one when I have a chance to sit outside and stitch. Requires no counting or concentrating. Perfect for when my brain is a little frazzled.
Needlework Tuesday is hosted by Heather at
Books and Quilts
.