Here is my progress on Snow White. It's been on the sidelines for a while but I'm back at it again.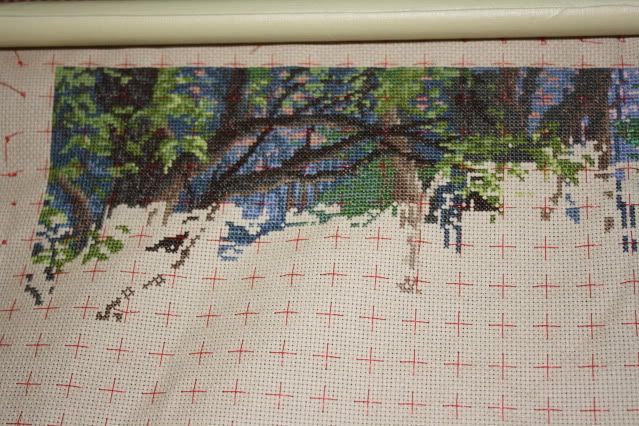 I like the way the forest is coming along. When I'm working with it, I don't see the details as well as I do when I can step back and look from a distance.
I can't remember if I posted the bunny I crocheted for Easter. Here he is before I pack him away.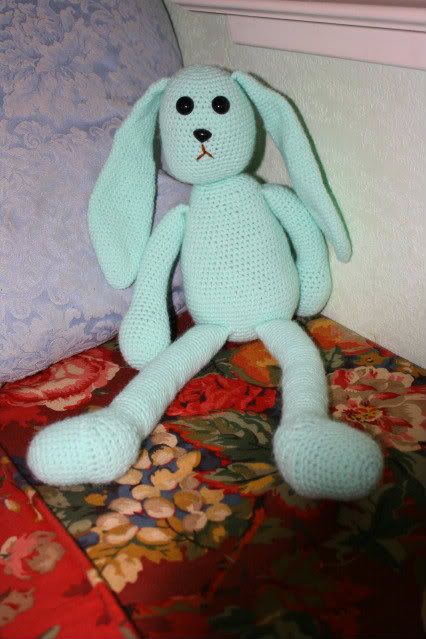 He's a cute little guy, but the way I stitched his nose makes him look a little sad I think. This was a free pattern at Lion Brand Yarn.
Needlework Tuesday is hosted by Heather at
Books and Quilts
.